Our Story
Good Buzz Kombucha is a healthy, refreshing brew that's not too sweet! Kombucha is thought to have originated over 2000 years ago and contains healthy probiotics and enzymes. the perfect way to promote healthy eating.
We like to do things old school.

Our mother SCOBY once belonged to our founder's Grandmother, Amy, who started brewing what she called "Manchurian tea" for founder Alex in the sleepy town of Kaikohe back in 1974.

Alex and Amber believed in the gut-healing properties of Amy's humble booch, and set out to bring great gut health to Kiwis in 2014.

After months of experimentation, they took the leap and started brewing brimming-with-health organic kombucha from a small factory in Wainuiomata—and it's been getting them up in the morning and brewing booch daily ever since.

Our Kombucha
Good Buzz Kombucha is fermented traditionally, taking place with a symbiotic culture, (or SCOBY as favourably known) combined in a lightly sweetened tea brew.

Our brewing process spans two weeks, allowing ample time for the bacteria to get cozy with natural sugars, slowly converting them into organic acids. We regularly test our kombucha until it achieves our iconic, fizzy tang.

Our organic kombucha is then lab-tested, containing millions of beneficial live cultures and gut-loving microbes.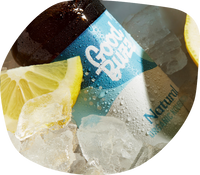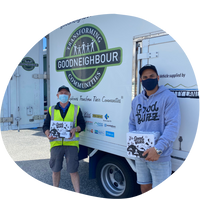 Our Team
From humble beginnings, the Good Buzz team grew to a team of 10 and recently upgraded into a purpose-built factory and production facility located in Tauriko, Bay of Plenty.

Our thriving team continues to grow and brew organic kombucha for cafes, events, supermarkets, gyms and bars right across Aotearoa. No matter how much we grow, we continue to hold on to our ethos of small batch-brewed kombucha.

Innovators at heart, we're constantly tweaking and fine-tuning our ever-expanding product range and offering—because who said we had to stick to the rules?

Find Our Stores
Choosing a selection results in a full page refresh.
Press the space key then arrow keys to make a selection.